McMans

McMans Consignment Store
Mr McMan

McMan Trademark Owner
Mr McMan

McMans Trademark Owner
Mr McMan

McMans.com Billionaire
McMans
McMans Consignment Store
Mr McMan
McMan Trademark Owner
Mr McMan
McMans Trademark Owner
Mr McMan
McMans.com Billionaire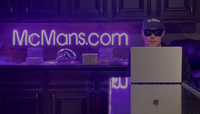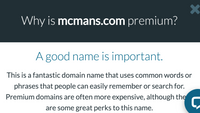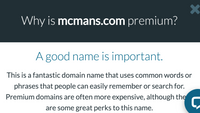 What is McMans.com Worth?
Who owns McMans™ Trademark?
Matt McMan also known as Mr McMan is the Billionaire Owner of the McMan™ Trademark, McMans™ Trademarks World-Wide as the Owner of McMan™ McMans™ McMans.com and MrMcMan.com
The McMans™ Trademark covers IC Class 16, 25, 35, 36, 41, 42 and 45 goods and services such as: apparel, shirts, pants, and hats; Online Website Development, and Blogging Services; Development of websites; Corporate Brand Consulting, Business Consulting Services and Corporate Brand Consulting Services; Domain Name Leasing and Licensing of Domain Names and Intellectual Property.